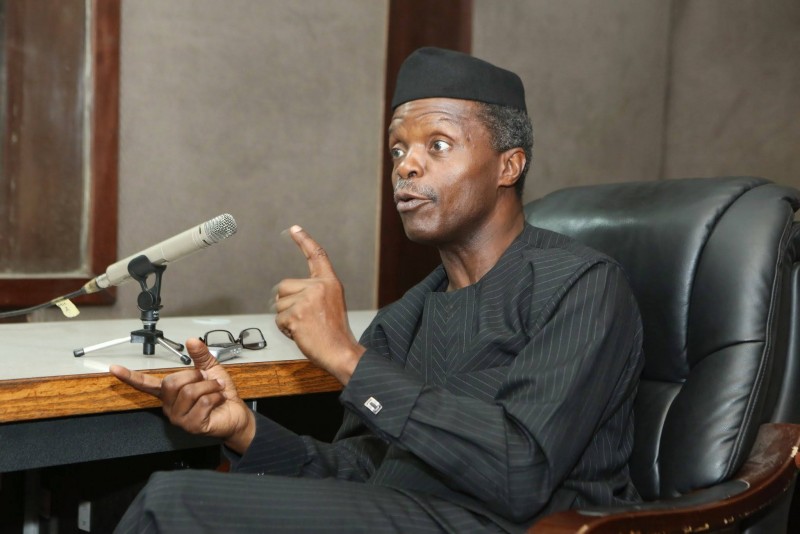 Vice President Yemi Osinbajo has identified corruption as largely responsible for the abject poverty of the majority of Nigerians and the massive fatalities suffered by the most vulnerable in Society.
He made these comments in Abuja at a National Conference on the Role of the Legislature in the Fight Against Corruption.
State House Correspondent, Mariah Olasehinde reports that the National Assembly Joint Committee on Anti -Corruption has thought it expedient to organise this event given the series of recent  happenings within the polity
The conference seeks to explore what further needs to be done by the National Assembly, in terms of legislation, to strengthen the fight against Corruption, given it is a subject President Mohammadu Buhari has made
a cardinal pillar of his administration.
Prof Patrick Lumumba who gives the Keynote Address advises the Executive, Judiciary and Legislature to work together to achieve the fight against corruption.
Declaring the Conference Open on behalf of the  President,Vice President Yemi Osinbajo, who has  been involved in anti corruption advocacy since 1990, believes a conference of corruption in which all Arms of government are involved, can only have one objective.
Osinbajo charges the Leadership of the National Assembly that the conference must not be a finger pointing exercise.