The driver of the Lagos state government staff bus which collided with a train at the PWD railway crossing at Ikeja, Seun Osibanjo, will be charged with six counts of manslaughter and 10 counts of causing grievous body harm on the affected passengers.
This latest development is contained in a statement released by the Director of Public Affairs, at the Ministry of Justice, Grace Alo.
She stated that, both offences are contrary to Sections 224 and 245 of the Criminal Law of Lagos State, 2015.
According to her, "The Office of the Directorate of Public Prosecutions will immediately file charges against the Driver. However, his arraignment before the High Court of Lagos State shall be delayed until he is fully fit to stand trial, having sustained serious injuries during the accident."
On March the 9th, the staff bus, loaded with civil servants on their way to work, collided with a train at the PWD railway crossing at Ikeja and the train dragged the bus with its passengers along the tracks until it came to a stop at Sogunle, a suburb of Ikeja.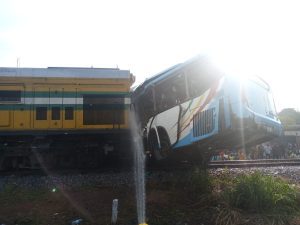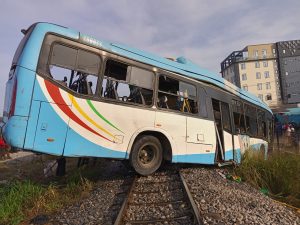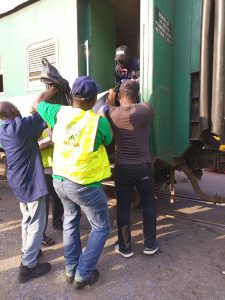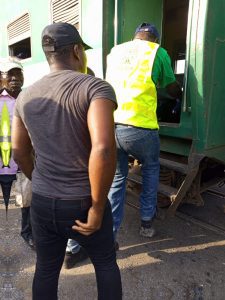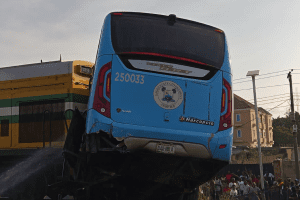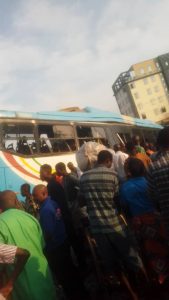 The incident which involved both train and bus resulted in six fatalities with about 96 others with various degrees of injuries.
The injured victims were hospitalised across many Government Hospitals in the State.
The driver, Mr. Osibanjo, was apprehended and handed over to the Police for investigation.
At the end of investigations, the case file was forwarded to the D.P.P. for further statutory actions.
Upon the review of the case file by the D.P.P, a prima facie case of Manslaughter, and Grievous Body Harm was disclosed against the driver.