At least two staff of Lagos Lagos State Government have been reported dead and several others injured when a BRT staff bus and a commercial train had head-on collision along Agege motor road in Lagos State.
The incident occurred Thursday morning, around PWD/Sogunle bus stop when the bus was about to cross the rail track with the train already close by coming into Lagos from Abeokuta, Ogun state.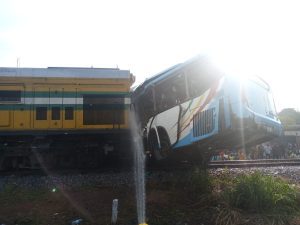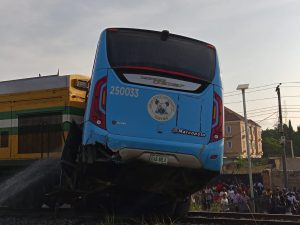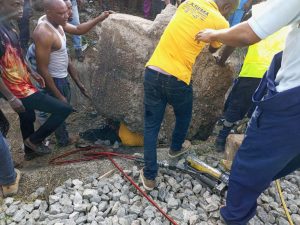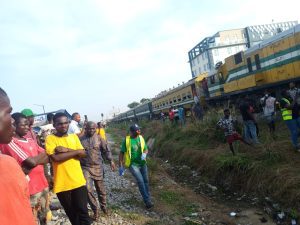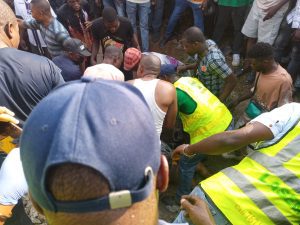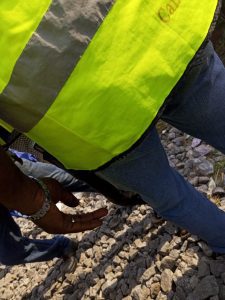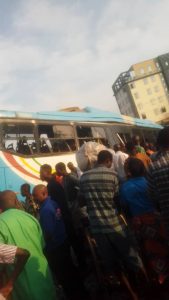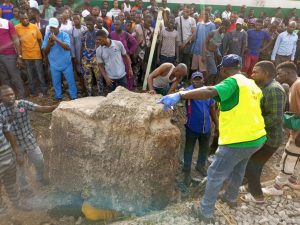 2 Nigeria Railway Corporation flag Officers reportedly tried to stop the driver of the bus from crossing but it was said that the driver ignored the directive and drove right into the rail track attempting to cross over.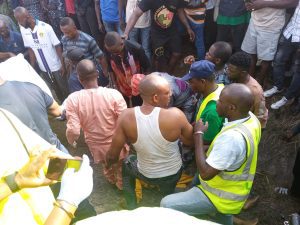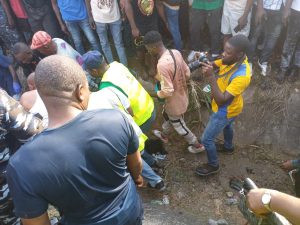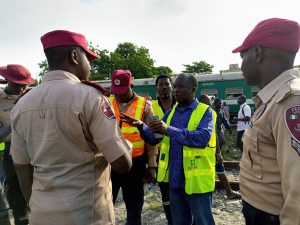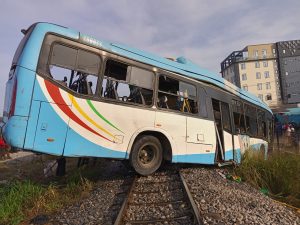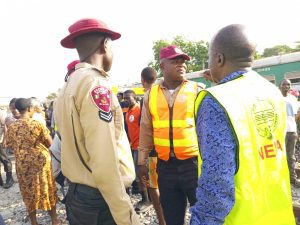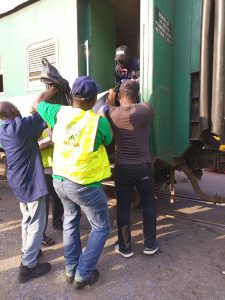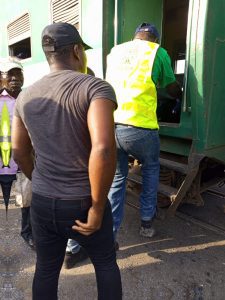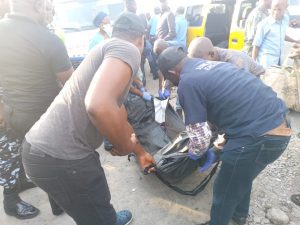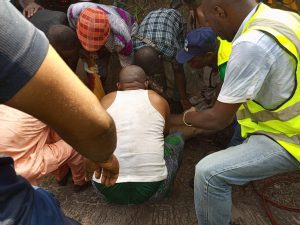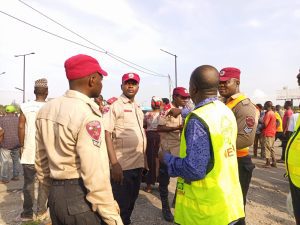 As at the time of filing this report, 2 staff of the Lagos state government have been confirmed dead, both females and the current number of casualties have not been ascertained.