Three persons have been confirmed dead following a train collision with a BRT bus along PWD/Shogunle area.
Investigation gathered revealed that the immediate cause of the incident was due to reckless driving on the part of the BRT bus driver while trying to beat the train traffic signal before the moving train rammed into the BRT
The incident occurred Thursday morning.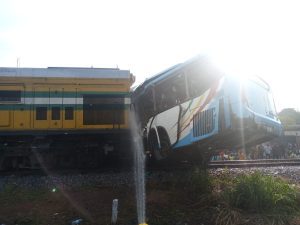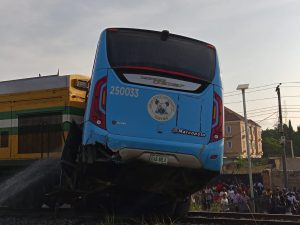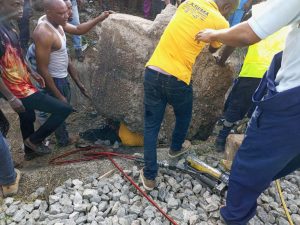 The injured victims have been administered first aid treatment by the agency's medical team (paramedics) and LASAMBUS officials, well stabilized and being transported to trauma center at LASUTH Ikeja for further treatment.
Those dead are two adult female and one male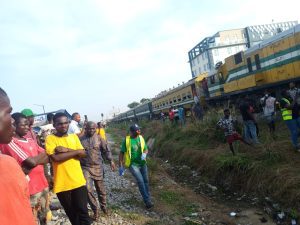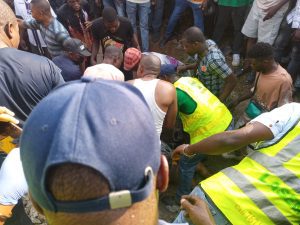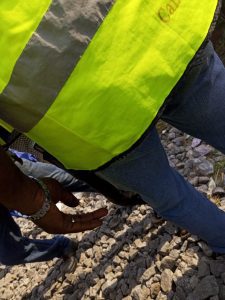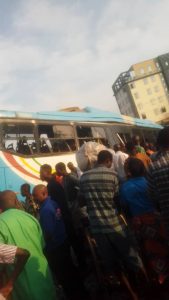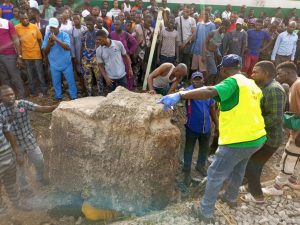 2 Nigeria Railway Corporation flag Officers reportedly tried to stop the driver of the bus from crossing but it was said that the driver ignored the directive and drove right into the rail track attempting to cross over.