The autonomy granted to the Ekiti Internal Revenue Service is yielding the desired results, as it has paved the way for the hiring of 200 new employees.
The Head of Service, Barrister Bamidele Olugbenga Agbede, stated during the induction ceremony that the state's internal revenue system needs to be changed in order to ensure a civil service fit for the twenty-first century that thinks creatively.
He charged the IRS to put on its creative thinking cap in raising the bar from the 1 Billion naira IGR to 2 Billion in no distant time.
Advertisement

The Chairman of IRS, Eleazer Olumuyiwa Ogunmilade revealed that there are three set of people in the employment Scheme.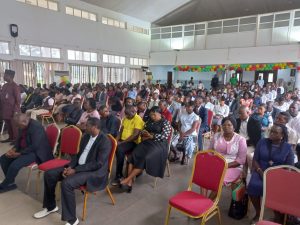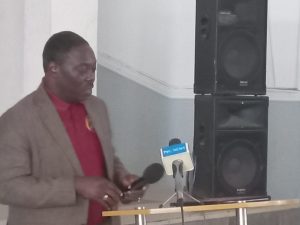 First are civil servants who expressed a desire to continue working for EKIRS and passed the mandatory computer-based test because the law permits secondment. The second group of individuals are those who have worked as temporary employees but have gained experience and have indicated an interest in becoming permanent employees. The final group of applicants are those who have never worked for EKIRS, including both seasoned pros and newcomers who are either fresh out of college or have no prior work experience.
He added that the induction and training will last one week in order to familiarise them with the Vision Statement, the upcoming Mission, and what is expected of them in the Tax Administration environment, which includes: zero tolerance for corruption, misappropriation of government funds, or unethical behavior.
Mr. Ogunmilade noted that the over 200 New Staff will be placed on 6 months probation, after which those whose performance are not satisfactory will be relieved and those who are able to discharge their duties well will be retained Permanently.
The Chairman used the opportunity to call on the Government to ensure that the autonomy granted the Revenue Service, is backed by Proper Funding and Facilities to work with, especially Technology.
He said " We need Government to believe in us more than are currently doing.   Because if we were able to give more than 200 people Jobs,then the Government should trust us more to know that we will be able to administer the Finance given to us in a Prudent and result-oriented manner"
He further appealed to Government to ensure they do their part in the autonomy process,giving the necessary support and logistics and by extension can ask for scorecards at the end of every operational Year
Mr. Ogunmilade called on the General Public to do the Lawful thing expected of them by paying tax and stop the Molestation of it's Staff,threatening them with Charms, as he promises to interface with interest groups constantly.