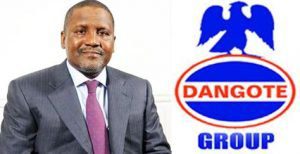 Osun state government says, it will continue to clamp down on tax evaders and illegal miners whereever they operate in the state.
Special Adviser to the state governor on Tax and revenue matters, Gbenga Akano spoke after sealing off a quarry belonging to Dangote for illegal operation at Ajebandele village in Ayedaade area of the state.
Akano claimed that government has had several engagements with the headquarters of the company without any sign of compliance, thus the sealing off.
According to him, Osun Board of International Revenue mobilised its members to seal off the site in an attempt to recoup the tax revenue amounting to #1.5 billion naira at the quarry.
Akano revealed that officials of the board who managed to block the entrance to the site were attacked by some unconventional security men
believed to have been hired by the company.