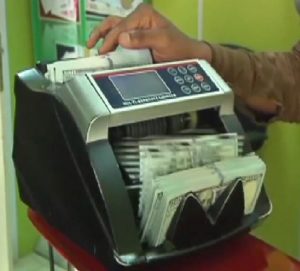 The Central Bank of Nigeria has urged Bureaux de Change operators in the country to embrace effective self-regulation in order to strengthen the fight against money laundering.
The CBN Deputy Director, Other Financial Institutions Supervision Department, Mustafa Haruna, says there is a need for BDC operators to mitigate the risks and vulnerabilities in the sub-sector.
He believes that by ensuring compliance with extant Anti-Money Laundering laws and other regulations, this would be achieved.
Mr. Haruna spoke at the Inter-Governmental Action Group against Money Laundering in West Africa Mutual Evaluation Exercise sensitisation workshop for the South-West BDC operators in Lagos.
ABCON's President, Aminu Gwadabe, said the association has consistently advised BDC operators to put in place and implement a system of internal policies, procedures and controls and report all suspicious transactions to regulators.