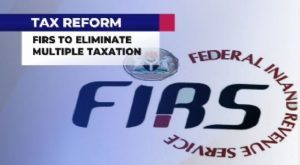 The Federal Inland Revenue Service has planned to eliminate multiple taxation in the country.
This was made known by The Executive Chairman, FIRS, Babatunde Fowler at a tax seminar with the theme: "Tax Controversy and Dispute Resolution,' organised by KPMG Nigeria in Lagos.
Fowler said the service initiated the ongoing tax reform to sign a memorandum of understanding with the State Internal Revenue Agencies to streamline tax payments.
He says if you have businesses operating in more than one state, instead of having five State Internal Revenue Services and FIRS coming to check your books, you can do it at one stop.
The FIRS Boss stated that the reasons for low tax collections is over-reliance on income from natural resources over the years.