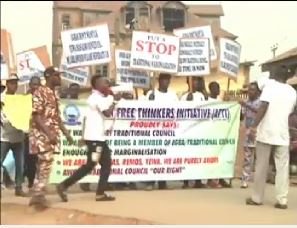 Awori indigenes in Ogun State have called on the state Government to find a lasting solution to the problem of marginalisation confronting them as a people of unique origin, culture, language and traditional heritage.
They made this known during a peaceful protest staged by the youth of Aworiland in Ado-Ota local government of Ogun State.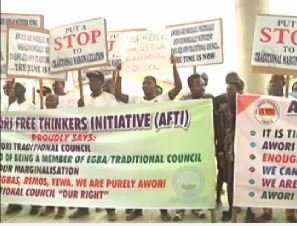 They urged the state government to give them a separate traditional council to allow all traditional rulers in Awori land to relate well as brothers and families, as against the present arrangement which puts some of them under Egba and others under Yewa traditional council.
The youth went to the local government Chairman and the palace of Olota to express their displeasure about the present arrangement which has been affecting the growth of Aworiland in the state due to lack of unifying traditional Council.