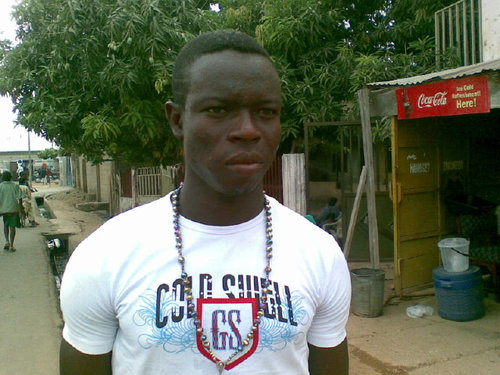 An angry fan slapped Daniel Etor at the weekend after describing him as a bad signing for champions Enugu Rangers.
Rangers were held to a 1-1 draw by visiting Niger Tornadoes and the fan, widely known as 'Baba Agu', stepped onto the pitch after the game to slap Etor, who joined Rangers from Enyimba this season.
'Baba Agu' said he assaulted Etor because he kept drawing back Rangers attack.
"He is a bad signing, a player who is below par," blasted the fan, who has been known to terrorise officials at the Nnamdi Azikiwe Stadium in Enugu.
He was not arrested for the assault and it is not known whether the player, who has represented Nigeria at U-20 and Olympic team levels, will press charges against him with the police.
He also called for the sack of Rangers coach Imama Amapakabo after a slow start to the season for the champions.