The Senior Special Assistant on Community Communications, Mary Oso- Omotosho on Saturday attended the 2023 annual Ikidun Day in Oloje Ekiti ,Oye Local Government .
At the event, Mrs. Omotosho appreciated the support of the community for Governor Oyebanji's administration.
She reiterated the Governor's dedication to running a government where the people are actively involved especially people at the grassroots, a commitment that resonated deeply with the six development pillars of his administration.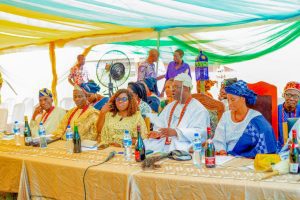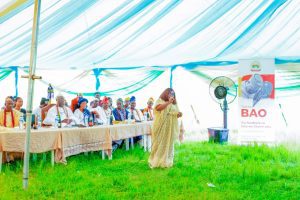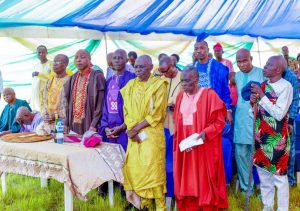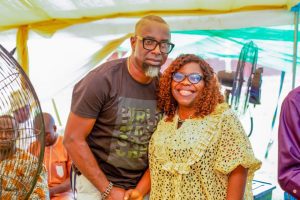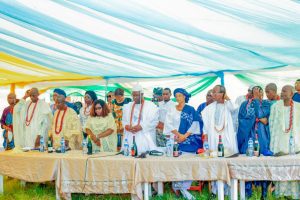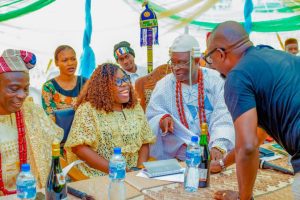 She said Oyebanji's openness and transparency on the process of making political appointments is a testament to his inclusive governance, ensuring that representatives are recommended by the people and are deeply connected to their communities, fostering effective and efficient decision-making processes that positively impact every citizen.
With an unyielding dedication to promoting shared prosperity, she reiterated Governor Oyebanji's efforts at prioritizing homegrown talents and products, growing the state's economy from within.
Whilst the Obaloja of Oloje kingdom , HRH Oba Peter Afolabi Falade appreciated Governor Oyebanji's attentiveness to the needs of the people ,most especially at the grassroots, Mrs Omotosho harped on Mr Governor's readiness to make significant impact at the grassroots by creating suitable structure which would engender grassroots development .