Former Zamfara state Governor, Bello Matawalle says the resurgence of Banditry and Kidnapping especially in Gusau, the state capital is due to lack of concentration by Governor Dauda Lawal in the area of security.
Zamfara according to him is currently experiencing the worst in security as many Communities are under siege by armed Bandits
He says blame game and lamentations by Governor Dauda Lawal will not yield results, but full concentration on pressing matters such as Security of lives and properties.
The former Governor stated this while Addressing members of the Nigeria Union of Journalists, NUJ Correspondence Chapel, Zamfara State at his Abuja Residence.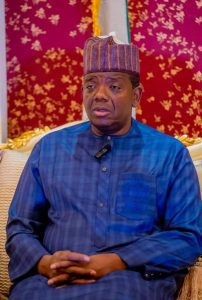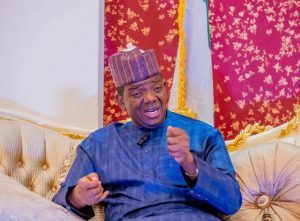 "Governor Dauda Lawal during his campaign promised to address Insecurity within the shortest possible time, but the it is clear he cannot handle it due to lack of concentration on the matter" Ex-Governor Matawalle.
"I just listened to a voice note from Nada village, in Gusau Local government area that the people hardly go out of the village or go to their farms due to the security situation in the area' he said.
"Lately, people are being killed and kidnapped even in the city centre of Gusau, the state Capital"
"While I was Governor, hardly such thing happened in Gusau" he added.
The former Governor adds that while in office as Governor, he worked round the clock to ensure Security improves
"As Governor then, I hardly sleep without calling all the emirs or Local Government chairmen to know about the security situation in their domain, that's how a leader should work by showing love to his People"
Mr. Matawalle further Condemn the recent attacks in Maradun, Bungudu and other parts of the state, adding that consultation from former leaders and other stakeholders will help the current administration in addressing the Security Challenges
"People are being killed in Maradun and even Bungudu Local Government that is close to the state Capital, but seems nothing is being done by the state government to restore normalcy"
"When I assumed Office as Governor, I consulted my predecessor, Ex-Governor Abdul'azeez Yari to help me with Information on the security challenges and it has helped me in restoring peace in many Communities"
"If Governors Dauda Lawal is serious to tackle Insecurity, he can seek advice from any of the past leader's and other stakeholders"
"We are ever ready to contribute our quota to the peace of Zamfara State, it is the only state we have as ours"
The fourth Zamfara Democratically elected Governor, Bello Matawalle appealed to all and sundry to Continue to pray for the restoration of lasting peace in Zamfara and Nigeria as a whole.