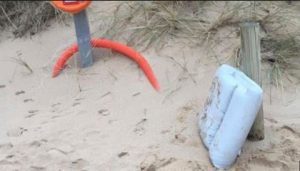 The wreckage of the plane that was carrying the missing Cardiff City striker, Emiliano Sala, and pilot David Ibbotson has been found.
A search boat found it on the seabed of the English Channel on Sunday morning.
Sala, 28, was travelling from France to join up with his new club, Premier League side Cardiff City when the Piper Malibu aircraft disappeared from radars on January 22nd.
The Sala family had employed a search team led by a marine scientist, David Mearns.
Tributes were paid to the striker on both sides of the Channel over the weekend as hopes faded he would be found alive.
The families of Emiliano Sala and David Ibbotson have been notified by police and The Air Accident Investigation Branch will be making a statement today Monday.