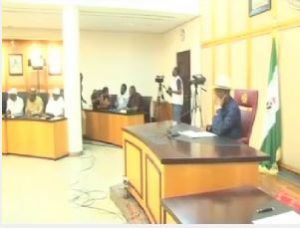 Rivers State Governor, Nyesom Wike, has accused the Nigerian Army of bias, which he said has affected its ability to secure the country.
Governor Wike spoke during a Courtesy visit by joint national assembly committees on Army at the Government House, Port Harcourt.
Correspondent Uche Okoro reports that the Senate and House of Representatives committees were in Rivers State on an oversight function of various Army formations in the state.
According to them, during their visit to Rivers State Government House, it is all aimed at improving national security.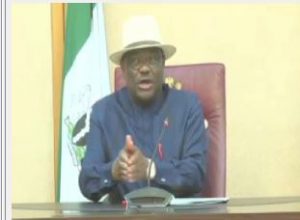 Addressing the legislators, Governor Nyesom Wike said the Army has failed to live up to expectation due to distraction from its interference in partisan politics.
Governor Wike however said his administration has and will continue to support the Nigerian Army in the discharge of its constitutional duty.
Leader of the Senate committee, Ali Ndume also commended Governor Wike for his logistics support to the Army and other security agencies, which he said, has led to improved security in Rivers State.
The 2020 budget currently earmarks one hundred billion naira only to address security challenges in the country. And so the lawmakers also used to this opportunity to express hope for increased budgetary allocation for the Nigerian Army so as to achieve better results.