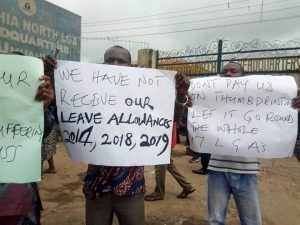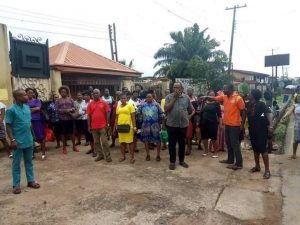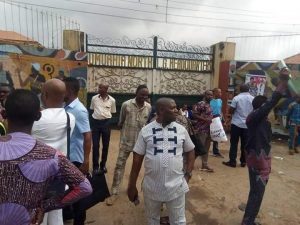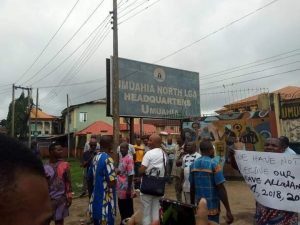 In a bid to draw the attention of the public to the 4 month-salary arrears owed them by the local  government, workers of the Umuahia North local government council in Abia state on Monday staged a protest in Umuahia.
The workers are protesting non payment of their four months(4)salary and accrued allowance dating back to 2014.
They locked the gate to their office complex.
The are also calling for the immediate sack of the Chairman and his deputy.
They are calling on the state governor and ministry of finance to intervene in the matter.