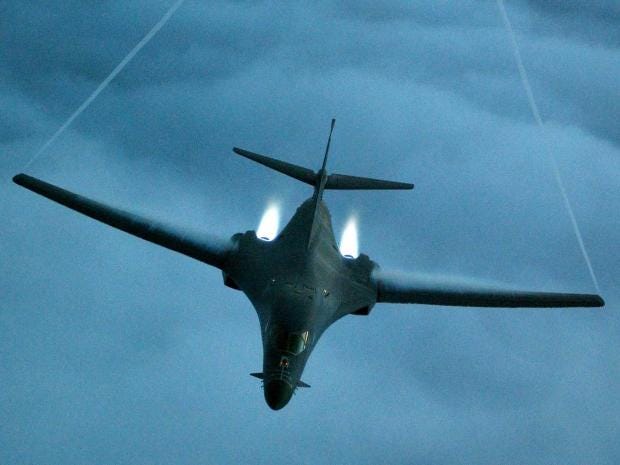 Tensions are not easing on the Korean Peninsula as the show of force continues as U.S. Lancer bombers escorted by fighter jets flew in international airspace over waters east of North Korea on Saturday.
It was the latest as North Korea and the U.S. ramp up hostilities, in a show of force the Pentagon said demonstrated the range of military options available to President Donald Trump.
The Pentagon called the flight the farthest north of the demilitarized zone separating North and South Korea that any U.S. fighter jet or bomber has flown in the 21st century, .
North Korea has launched dozens of missiles this year, several flying over Japan, as it accelerates its program aimed at enabling it to target the United States with a nuclear-tipped missile.