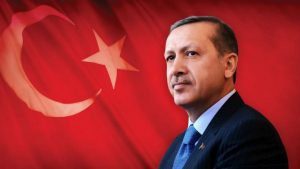 Turkish parliament approved on Wednesday the extension for another three months of the state of emergency declared after a failed military coup in July 2016.
The move means Turkey will hold June 24 parliamentary and presidential elections, announced by President Tayyip Erdogan earlier on Wednesday, under the state of emergency.
Continued state of emergency is of "serious concern" – EU
The European Commission has stated that Turkey's continued state of emergency is of "serious concern. Turkey and the EU began accession talks in 2005, however, relations have grown increasingly strained following a failed coup-attempt in Turkey leading to the declaration of a state of emergency, which according to the EU is undercutting human rights and the freedom of expression.
"The broad scale and collective nature, and the disproportionality of measures taken since the attempted coup under the state of emergency, such as widespread dismissals, arrests, and detentions, continue to raise serious concerns," the EU said. The EU also warned that the 31 decrees taken under the state of emergency had "serious shortcomings," adding that "the serious backsliding" on the freedom of expression continued, suppressing critical voices.
With Turkey's parliament approval of the three-month extension, its completion would bring the duration of emergency rule in Turkey to two years.