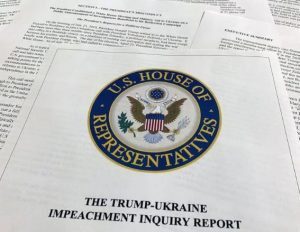 Tuesday night, U.S House Democrats issued and then voted to approve a 300-page report outlining the evidence gathered so far in the impeachment inquiry against President Donald Trump.
This move paves the way for lawmakers to potentially draw up articles of impeachment.
The second phase of the impeachment inquiry will now kick off on Wednesday at the House Judiciary Committee, as lawmakers will publicly consult legal scholars on the constitutional framework for the steps forward.
The intelligence committee in the Democratic-controlled House of Representatives issued the report, based on weeks of testimonies by top government officials and documentation, including phone records.