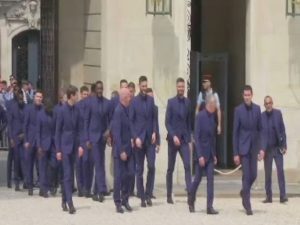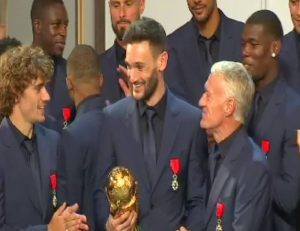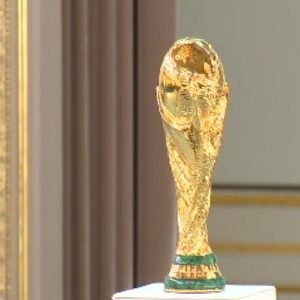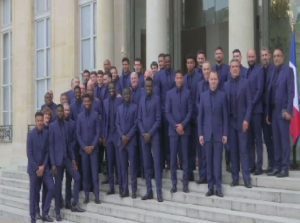 French President Emmanuel Macron has  awarded the Legion of Honour to the French football team, almost one year after their momentous win in the 2018 FIFA Football World Cup.
Their 4-2 win against Croatia on July 15 in Moscow was the team's second World Cup victory in its history, having previously won in 1998, when the tournament took place in France.
The Legion of Honour is the highest civilian honour in France, containing five classes from "Knight" to "Grand Cross" and was established by Napoleon in 1802.