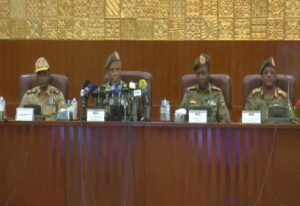 Sudan's military leaders have reached an agreement with the opposition alliance to share power until elections can be held.
The two sides agreed to rotate control of the sovereign council, which is the top tier of power, for at least three years.
They have also pledged to form an independent technocratic government and to investigate the violence of recent weeks.
Sudan has been in turmoil since the military ousted President Omar al-Bashir in April.