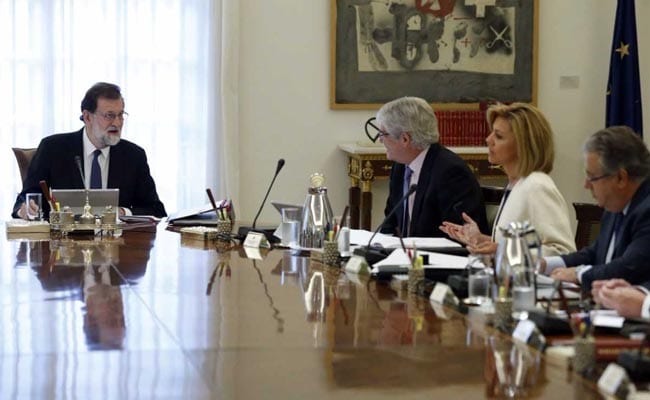 The Spanish cabinet met on Saturday and Prime Minister Mariano Rajoy said he will curb the powers of the parliament of Catalonia, sack its government and call an election within six months in a bid to thwart a drive by the autonomous region to breakaway from Spain.
Rajoy said his government had taken this unprecedented decision to restore the law, make sure regional institutions were neutral, and to guarantee public services and economic activity as well as preserve the civil rights of all citizens.
The measures must now be approved by Spain's upper house, the Senate, where a vote is scheduled for October the 2nd.
It will be the first time in Spain's four decades of democracy that Madrid has invoked the constitutional right to take control of a region and rule it directly from Madrid.
Rajoy insists that Catalan leader Carles Puigdemont, has broken the law several times in pushing for independence, thus justifying the imposition of central government control.