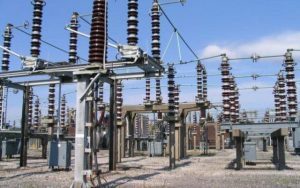 Chairman of the Senate committee on power, steel development and metallurgy Eyinnaya Abaribe has called on distribution companies to address challenges militating against the success of the privatisation exercise in the electricity sector.
Speaking during the committee's visit to distribution companies in Lagos, attendees agree that the current situation has led to the discos performing below expectation.
Energy correspondent, Tolulope Ogunjobi reports that privatisation of the power sector was meant to remove government's control of electricity generation and distribution in order to ensure stable supply of electricity to consumers at a reasonable cost.
But there has been a series of calls by stakeholders pleading for a reversal or review of the entire process which prompted the Senate committee on Power, Steel Development and Metallurgy's visit to Lagos with a determination to get to the root of the matter.
This meeting also focused on liquidity challenges, unavailability of meters, estimated billings as well as outstanding debt by ministries departments and agencies of government.
Inflation, forex availability, condition of power infrastructure and other issues the discos have to contend with were discussed here.
Energy theft is also a major issue affecting efficiency of Nigeria's power sector and the senators said they are will enact laws to deal decisively with anyone found culpable.
The meeting ended with a conclusion that the privatisation process need not be reversed but stakeholders must work with government to achieve and deliver stable and affordable power to the consumers.