Wife of the Lagos State Governor, Joke Sanwo-Olu on Tuesday launched three Mobile Chest X-ray vans to support Tuberculosis (TB) screening, active case search & improve TB diagnosis in Lagos Communities.
"It is hoped that the introduction of this Chest X-ray screening will bridge the gap of inadequate logistics for TB diagnosis, improve childhood TB diagnosis and ultimately bring TB diagnosis and care to the door steps of Lagosians", Joke Sanwo-Olu said.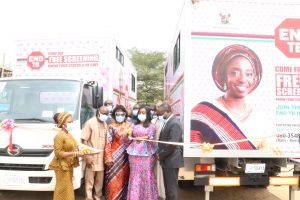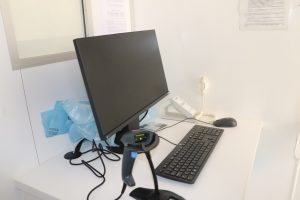 She appealed appealed to citizens not to stigmatize anyone suspected of having TB but rather help them seek and access diagnosis and treatment at any of the DOTS centres close to their home.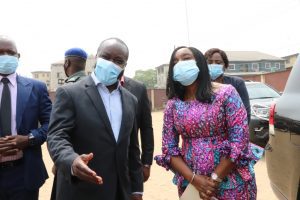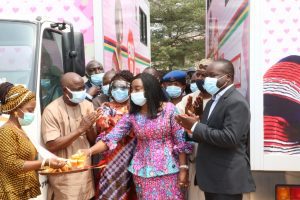 Speaking earlier, Professor Akin Abayomi said Lagos state government is resolute in ensuring that Lagosians are appropriately empowered to become responsible for their health & take all necessary precautions to ensure they are actively involved in the fight against CDs such as TB in the State.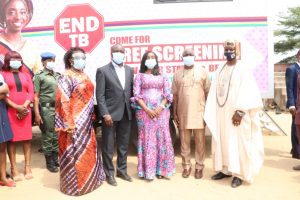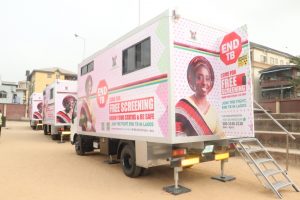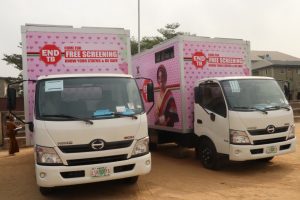 Represented by the Permanent Secretary, Lagos Ministry of Health, Dr. Olusegun Ogboye, the Commissioner stated that it is imperative to prevent and reduce the burden of TB through awareness, early detection and prompt treatment of those affected.
"It is essential for all to know that as a united force, we can tackle the menace of TB, as we have done for other diseases that threatened our wellbeing. I would therefore like to enjoin us to make good use of the mobile x-ray vans whenever they are in our communities, " he said.