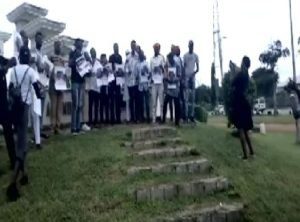 A group of civil society organisation who are against the detention of Omoyele Sowore on Wednesday staged a peaceful protest at the unity fountain venue in Abuja.
Though the presence of armed security personnel made the march more difficult than they anticipated, the group demanded the immediate release of the convener of the Revolution Now protest, Omoyele Sowore
Recall that the Federal High Court had granted the DSS approval last week to keep Mr Sowore in custody for an initial 45 days.
He was arrested in Lagos earlier in the month, two days before the slated #RevolutionNow protest.