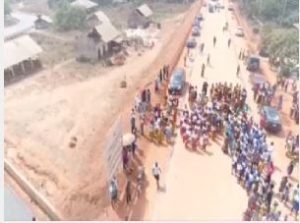 Residents of Obeagu in Awgu Local Government area of Enugu state are celebrating the return of peace and safety to their area after months of frequent kidnapping and murder by criminals.
The commend the state government and the governor, Ifeanyi Ugwuanyi, for intervening and making their locality safe again.
TVC News Bamidele Ajayi reports that between 2018 and 2019 was tragic in Awgu Local government of Enugu state. People were either killed or kidnapped from time to time. Two Catholic priests, traditional rulers, politicians; the list grows further.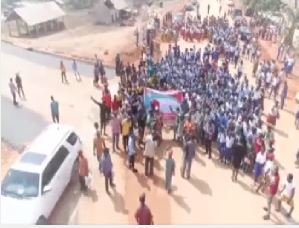 The forest along the Enugu Port Harcourt expressway was later spotted as the hideout for the criminals, and the state government swung into action.
The outcome is what the natives of Obeagwu-Awgu political ward came out to celebrate.
The Obeagu community described the transformation of their community, and the entire state as divine. They demand inclusion into the state government appointments which they say will afford them greater opportunity to feel the impact of government than before.
Obinagu-Awgu community is one out of the 11 political wards in Awgu local government area of Enugu state and a farming community that kept away from their farms during the days of terror but now are thankful for the state government's intervention which brought life back to normal in the area.