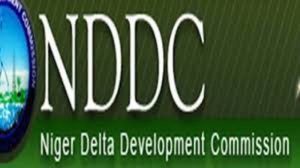 Nigeria's House of Representatives has directed the Niger Delta Development Commission to suspend all spending, except for personnel cost. The lawmakers also summoned the Minister of Niger Delta Affairs, Godswill Akpabio, to explain why the commission has allegedly been spending monies not appropriated by the National Assembly.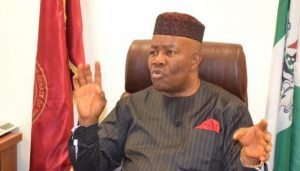 TVC News' Joke Adisa, reports that a motion of urgent national importance by Benjamin Kalu from Abia State accused the Commission of breaching constitutional provisions by not bringing its 2019 budget before the parliament for approval before spending.
Section 80 subsection (3) of the 1999 Constitution as amended said: "No money shall be withdrawn from any  public fund of the federation, other than the consolidated revenue fund of the federation, unless the issue of those monies has been authorised by an act of the National Assembly"
A member differs but majority of the legislators flay the NDDC and summoned the Minister in charge of the Commission to provide answers to their many questions.
Chairman, House Committee on NDDC, Olubunmi Tunji-Ojo, said no government agency should be allowed to violate provisions of the law so as not to set a bad precedent.
In the next four weeks, the Committee on NDDC has the mandate of the House to carry out a comprehensive probe into the Commission's financial
activities in the last three years.