The Lagos State Commissioner of Police, Edgal Imohimi has charged Lagosians to report any unprofessional conduct by police officers in the state to him.
Mr Imohimi also urged the residents of the state to make use of the special numbers which the Lagos Command has reeled out to report all crimes.
The police boss who was a guest on the Wednesday edition of TVC Breakfast, added that the numbers are available 24-hours everyday.
Mr Imohimi also disclosed that some 20 officers have been arrested since he got the top police job in Lagos State and they have been placed on trial for offenses bordering on indiscipline.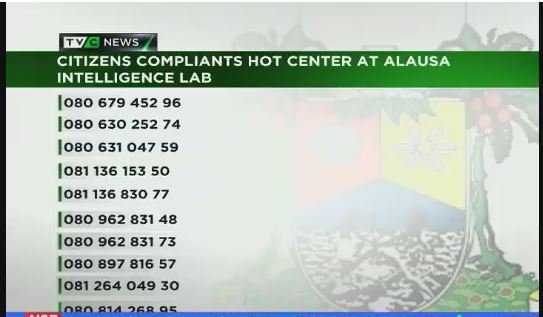 He added that once an officer has been reported for misbehaving, he will be swift in ensuring they are brought to book.
"We want the unprofessional conduct of our men to be reported, once it gets to me, action will be taken," he said.
While speaking on the spate of drug abuse among youths in the state, Mr Imohimi noted that it would take the collaborative effort of the relevant government agencies to stamp out the vice.
"I am passionate about these drug abuse war because of the fact that teenagers are involved, we have agreed with the NDLEA that,no single agency can tackle the war against drug abuse alone," he said.
On his reported demotion, the CP said he will not comment.
Watch the full interview below :