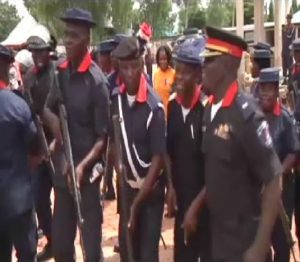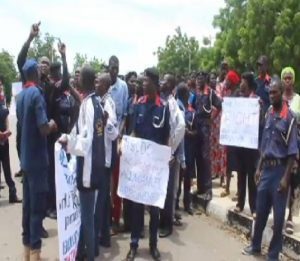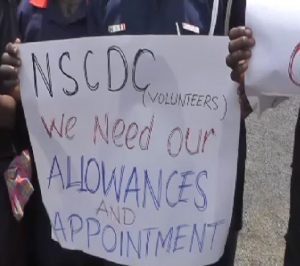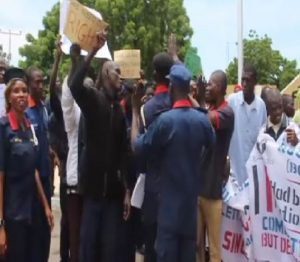 The police in Adamawa have arrested more than 50 members of the Nigerian Security and Civil Defence Corps who were protesting their non-regularisation 10 years after joining the Corps as volunteers.
The police have accused them of unlawful assembly.
The men of the corps had gathered at the entrance to the federal Secretariat in Yola to press home their demands for the payment of outstanding allowances and full absorption after more than ten years of earning five thousand naira monthly.
The state commander of the NSCDC has denied any association with the arrested persons.
Residents of Adamawa believe the matter is one that requires discretion rather than force.
Nigeria Security and Civil Defence corps is a para-military institution.
Its act was amended in 2007, to enhance the statutory duties of the corps.