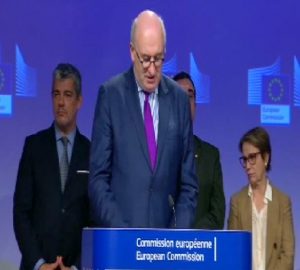 Irishman Phil Hogan has been appointed to lead the European Union's international trade affairs from November, a clear message to London as the sides prepare to negotiate a new deal after Brexit.
In announcing the appointment, the next head of the EU's executive, Ursula von der Leyen, said Hogan was "an excellent and fair negotiator" and has done a "brilliant" job heading agriculture affairs in the outgoing Commission.
Hogan will face a battle to resolve trade tensions with U.S. President Donald Trump's administration and will be in charge of establishing future economic relations with Britain after Brexit.