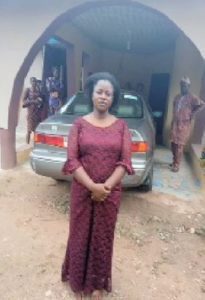 Thirty-five year old Tope Olorunfemi who was kidnapped last week, by suspected herdsmen on Idoani road, in Ose Local government area of Ondo state has regained freedom.
A staff of Xiamen Quarry in Afo, she was abducted on her way back home from work on a motorcycle at gun point near Irekari Comprehensive High School, Idoani.
She regained her freedom after community leaders and chiefs parted with three hundred thousand naira ransom.
The woman has since reunited with members of her family