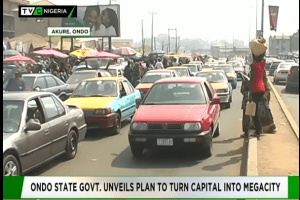 Ondo state government said it is set to Change the face of Akure, the state capital from a civil service town to a commercial hub.
The State Commissioner for Works and Infrastructure, Taofeek Abdulsalam said one of the ways this will be achieved is by developing infrastructure in the city.
Another is the creation of an investment-friendly environment.