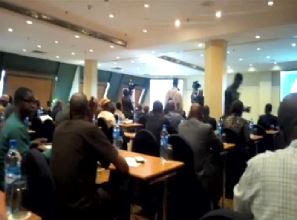 It's barely 24 hours after the inauguration of President Muhammadu Buhari for a second term and a think tank is already meeting in Abuja to take a look at a new national security strategy.
The document is an update of the 2014 strategy and defines how to handle issues including terrorism, banditry, kidnapping and violent crimes.
At the meeting, the national security committee notes with concern that the spate of kidnapping in the country has overtaken armed robbery and the 2019 strategy will improve the military's response to security breaches. .
The strategy will also prescribe how to deal with banditry which security officials said is also getting out of hand.