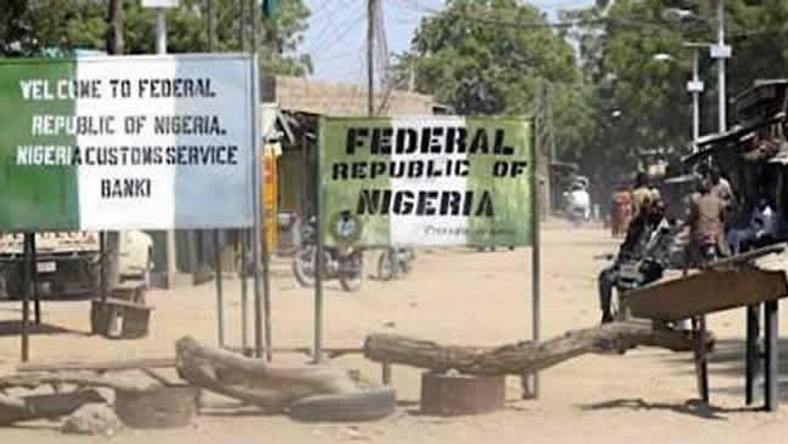 The Federal government said four billion naira has been realized from the seizure of items since Nigeria's Land borders were closed in August.
The minister of Information and Culture, Lai Mohammed, made the assertion while on an inspection of the Joint land border in Seme.
They were welcomed by some frustrated protesters whose goods are also stuck at the border. But the minister was quick to calm the protesters, assuring that the decision taken is in the best interest of Nigerians.
Shortly after, the Minister in his discussion with journalists explained that the partial closure has yielded positive results. He said the government has recorded a 15% increase in revenue generation and a significant reduction in crime and other illegal importations.
Also accomplished is one of President Buhari's key policy pillars which he said is  to stimulate the agricultural sector and reduce Nigeria's dependency on oil.  The Minister urged neighboring countries to abide by the Nigerian government's Directive and also stick to its already laid down policies.
In August 2019, the Nigerian Government announced the closure of its land its land borders to tackle illicit trade and strengthen security in the country.
It is a move that has been heavily criticized by many People as they believe it casts a dark shadow on the ECOWAS and Africa Trade pact. But the Nigerian Government says it will keep the land borders shut, until all intended objectives are achieved.