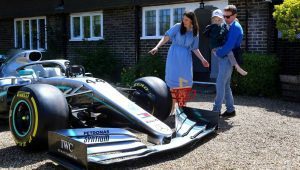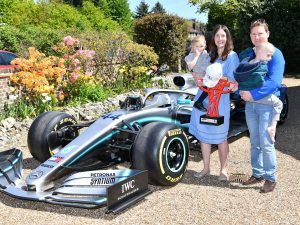 Away from the intensity of sports competition, World champions Mercedes sent one of their F1 cars to the home of the terminally ill child who Lewis Hamilton described as his Spanish GP victory inspiration.
Five-year-old Harry Shaw, who has a rare form of bone cancer, sent Hamilton a good-luck video message on race day morning ahead of the five-time champion's win at Barcelona on Sunday.
And on Monday, Mercedes dispatched their car to the Shaw family home
Hamilton who won his 3rd race of the season in Spain described the message from Harry as His spirit and Inspiration.
Harry's father, says the gesture from Mercedes is a big boost, and have put a big smile" at a "tremendously difficult time in their lives"