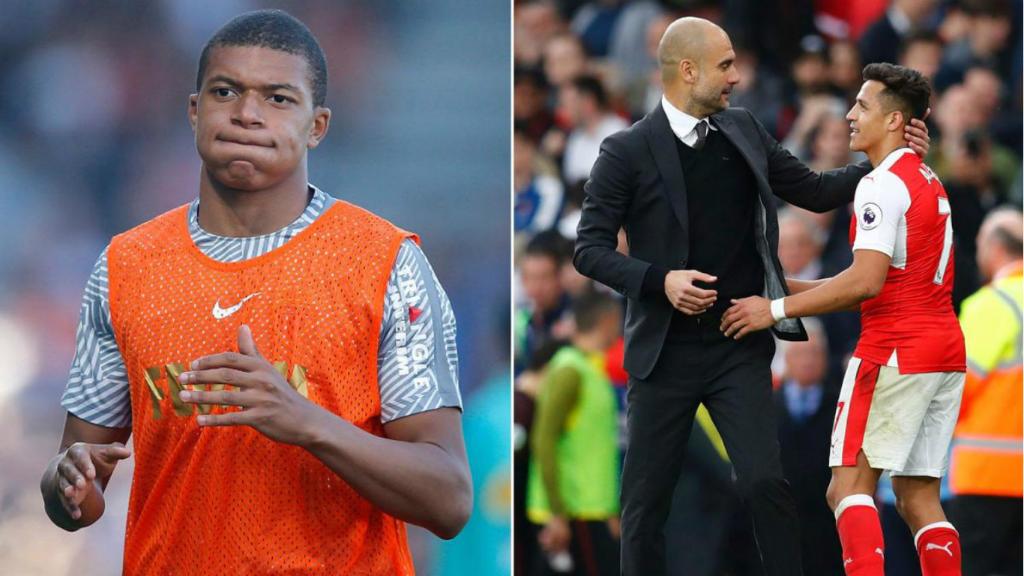 Manchester City have taken their summer spending past the 200 million pounds mark, breaking the world record for a transfer window.
But Pep Guardiola's side are ready to go another level by bidding for Alexis Sanchez and Kylian Mbappe.
Guardiola has landed his first-choice targets in defence and shifts attention to his attack.
City believe they still have a chance of signing £50m-rated Sanchez from Arsenal despite Arsene Wenger's insistence that the Chile star will not be leaving.
The club have also entered the bidding war to sign 150 million pounds Mbappe from Monaco
Liverpool have returned with a 74 million pounds bid for RB Leipzig midfielder Naby Keita.
Earlier this week, the German club said they had rejected a bid of over £67m from an unnamed club.
Liverpool have already had three bids rejected for the midfielder, not including this most recent one reported by Bild.