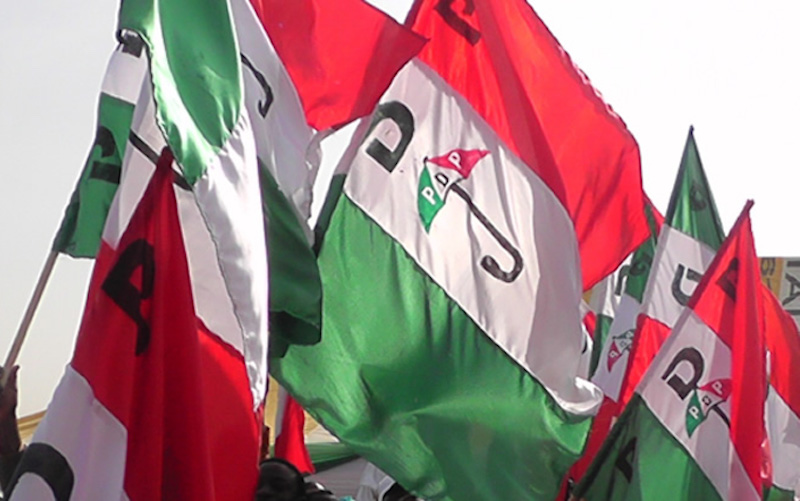 Working in unity to support all candidates for total victory in the Local Government elections is a goal that the Peoples Democratic Party wants to achieve in Bayelsa on the 10th of August.
Chairman of the party, Moses Cleopas made the statement after the emergence of Kia Nigeria as consensus candidate for the Chairmanship position in Southern Ijaw Council Area.
Ovieteme George  reports that the "Restoration Playground" Oporoma is the venue for the primary of the Peoples Democratic Party in Southern Ijaw Local Government Area.
Party faithful, including seventeen Ward Chairmen make up two hundred and ninety eight delegates eligible to participate in the exercise.
With eight void votes, Kia Ebidoughebofa Nigeria emerged as consensus candidate with two hundred and ninety votes.
Top members of the party hierarchy are happy with the outcome of the primary in the Local Government Area. The local government elections will hold on the 10th of August thus year.