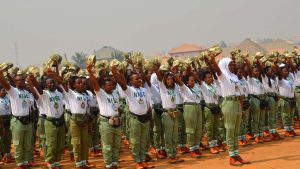 Lawmakers have urged the National Youth Service Corps to reverse the suspension of the Benue State University from participation in the scheme.
NYSC suspended the University for alleged misconduct of some final year students who falsified their age.
Emmanuel Orkey-Jev from Benue state and others who spoke expressed worry that the decision of the NYSC authorities has brought untold hardship on innocent graduates.