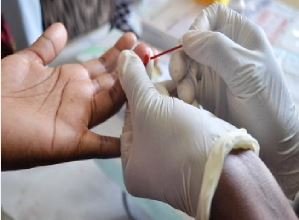 Ahead of the 2019 World Aids Day, Lagos State government, has unveiled a "Know Your HIV Status" campaign, that will begin on the 25 of November to the First of December.
The State's Aids Control Agency said, during the one week Campaign, HIV/AIDS tests will be carried out across the Local government and Local Council development Areas of the state, free of Charge.
Health Correspondent, Jacqueline Ogoh, reports that according to Lagos state Aids Control Agency, about 120 thousand people are living with HIV/AIDS in Lagos state.
But the government is determined to curb the spread of the ailment through its..KNOW YOUR HIV STATUS campaign, targeted at community participation across the Urban and local areas of the state.
The determination is to ensure the state meets with United Nations 90 percent targeted Global control of the HIV epidemic, come 2020.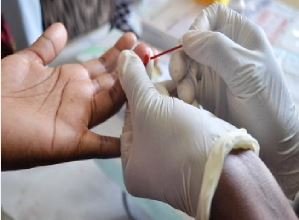 The world health Organisation is encouraging nations to procure the HIV/ AIDS self kits, to encourage their people to move beyond the fear of stigmatisation, to know their status..and Lagos state govt is not looking away from the importance of this trending positive measure.
Knowing your HIV/AIDS status early, helps you begin your treatment on time, to suppress viral load. When the viral load is suppressed, there is more assurance that a person living with the virus will not be able to transfer it to a spouse or an unborn baby.
Despite this advantages, many still shy away from knowing their status because of the fear of stigmatisation, which attracts a two to three year jail term in Lagos state.
In Nigeria, about 1.9 million people are living with HIV/AIDS and about 750 thousand are said to be steadily receiving treatment. As the world Aids Day approaches, the govt and quality health advocacy organisations are hoping more Nigerians will take the wise step of knowing their HIV Status, to enable them start treatment early, to curb the spread of the health condition.