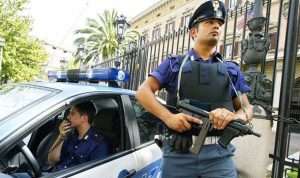 Italian anti-terrorism police said on Thursday they had dismantled a network of Syrians and Moroccans suspected of funneling money to support Islamist militants in the Middle East.
Police have served 14 arrest warrants issued by magistrates in northern Italy and on the island of Sardinia, they said in a statement. It was not clear how many people had been detained so far in the operation.
The 14 stand accused of association with terrorist groups, financing of terrorism and violating financial laws, it said.
Police were searching 20 homes in three northern Italian regions and on Sardinia.
Details of the operation will be announced at a news conference later on Thursday at the headquarters of national anti-terrorism police in Rome.