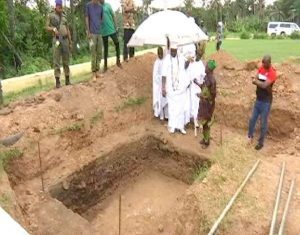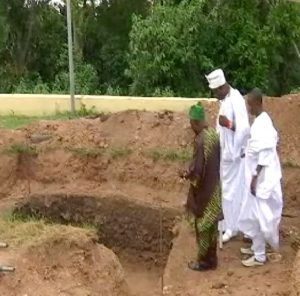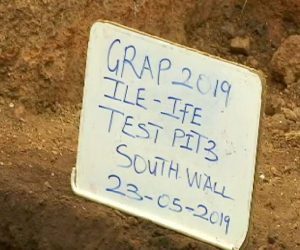 An iron smelting site believed to belong to the iron age was recently discovered in Ile-ife , Osun state.
The archaeologists who made the discovery says this is proof that the ancient city is the cradle of Yoruba civilization.
History is said to be a whole series of past events connected to a particular group of people and in the quest to connect to his past and deconstruct the history of the people, Professor Abiodun Ogunfolakan led a team of archaeologist to unearth this iron smelting site in Ile- Ife, osun state.
After a geophysical survey and two weeks of excavating layers of earth from two pits with different excavating tools, iron slags, burnt pipes also known as tuyere fragments were discovered at the site.
For over 30 years , Prof Ogunfolakan says he has been researching into the history of ile ife visiting construction sites and this discovery for him is ground breaking.
Although the source of the iron ore is yet unknown, archaeologist who are part of the team are concerned with dating the discoveries which they say is a major constraint to the work being done.
On a tour of the site, The Ooni of Ife, believes this discovery made on the land of his fathers is a testament to the the city being the cradle of civilization.
Ile-Ife is known for its ancient bronze, stone and terracotta sculpture dating back 1200 to 1400 AD; artists were said to have developed a refined sculptural tradition, believed to have been created under the patronage of the Yoruba patron deity of brass casting, king Obalufun II.