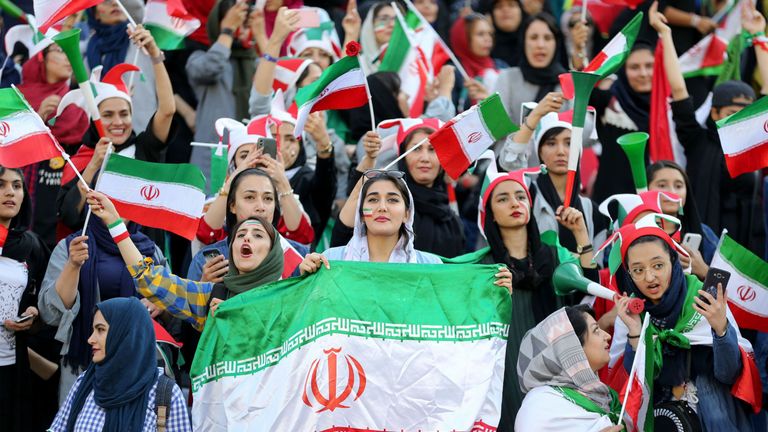 Iranian women were able to watch their national team in Tehran for the first time in 40 years amid calls for all restrictions to be lifted.
Iran thrashed Cambodia 14-0 in a landmark World Cup qualifier that was played inside the Azadi Stadium and witnessed by 4,000 female spectators.
Iranian authorities were moved to allow a quota of tickets to be sold to women following the shocking death of Sahar Kho-da-yari, who became known as the "Blue Girl" for her love of the Iranian team.
Kho-da-yari set fire on herself last month after being summoned to face charges in connection with her attempt to enter a stadium.
Iranian women draped their national flag which signified a major milestone in the push away from Iran's male-only policy at sporting events, following a 1981 ban that followed the country's Islamic Revolution.