Indonesia is currently in mourning, following news all 189 people on board a crashed Boeing 737 MAX 8 could have died.
Bodies and debris were recovered in the plane crash near Jakarta and brought back to a port in the Indonesian capital by search and rescue teams.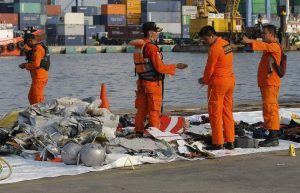 Body parts were being transferred to a police hospital for identification.
The aircraft crashed into the sea as it tried to circle back to Jakarta, from where it had taken off minutes earlier, and officials say there were likely no survivors.
Indonesian President Joko Widodo met with the relatives of the passengers, as he ordered the search operation at sea to continue round the clock.