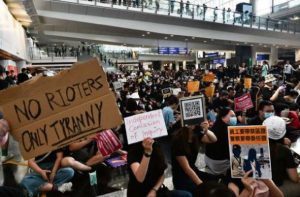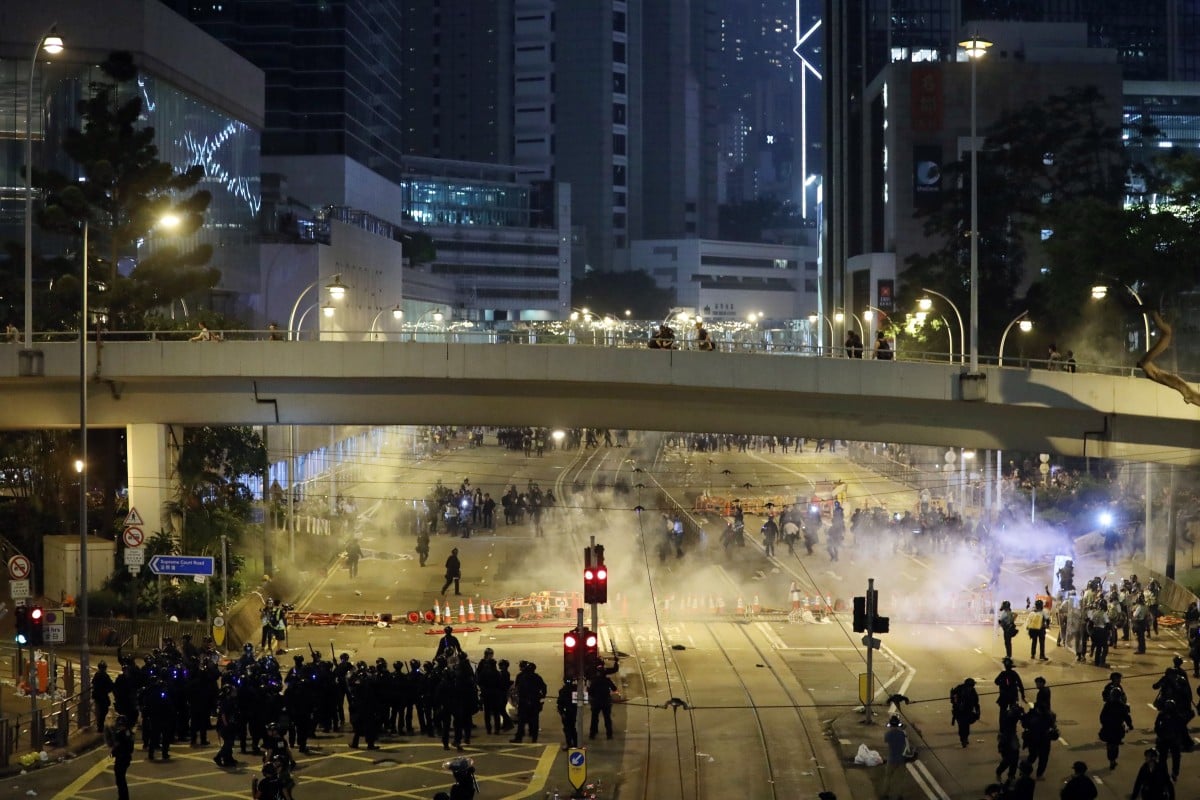 Demonstrators have gathered at Hong Kong's airport, marking the start of three days of unauthorised rallies in the Chinese territory.
The activists want to raise awareness of their protests, among international visitors.
Dressed in black, activists sat in the arrival hall waving banners written in different languages denouncing Carrie Lam and the police, and handing out leaflets with artwork explaining the recent protests.
The demonstrators plan to stay at the airport throughout the weekend.
Protests have gripped Hong Kong for weeks, beginning with anger at an extradition bill and morphing into demands for greater freedoms.