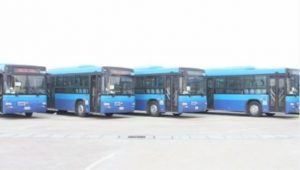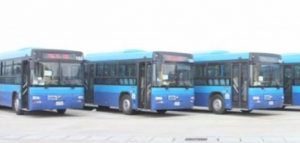 Lagos state Governor, Babajide Sanwo-Olu has delivered on his pledge to provide new buses for civil servant at the state secretariat.
The 40 brand new staff buses promised by Governor Sanwoolu to the civil servants on his first day in office, arrived Alausa on Sunday.
It will be an exciting first day of work in the new week, for civil servants at the Lagos state secretariat as they will arrive at the secretariat to see the surprise.
The new buses are part of the 820 buses procured by the previous administration under the Bus Reform Initiative.