Bayelsa state Governor Seriake Dickson has declined assent to a bill proposing life pensions for all former members of the state assembly.
The bill has been a subject of public outrage in the state, prompting groups like the Embasara Foundation, to call on the Bayelsa Governor to reject the lawmakers bill.
Sponsored by the Sagbama Constituency 1 representative and Majority Leader, Peter Pereotubo Akpe, the Bayelsa Assembly Life Pensions Bill seeks Governor Seriake Dickson's assent for a monthly pension of 500,000 naira for former Speakers of the Assembly, 200,000 naira for former Deputy
Speakers and 100,000 for all former members.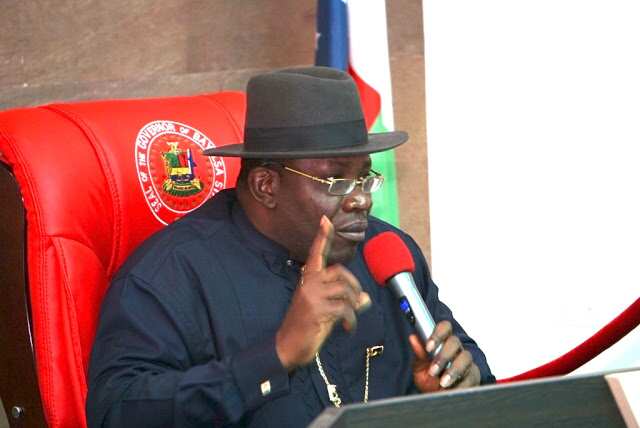 A Non – Governmental Organisation Embasara Foundation condemned the move by the lawmakers at a news conference in Yenagoa.
While the controversy raged over the Pensions bill for former Assembly members, news broke that Governor Seriake Dickson had declined assent.
Withholding assent is a bit of cheering news for people of the state.
This is the first time Governor Dickson is rejecting a bill from the state legislators who he has over the years commended for a harmonious working
relationship with the executive. ick