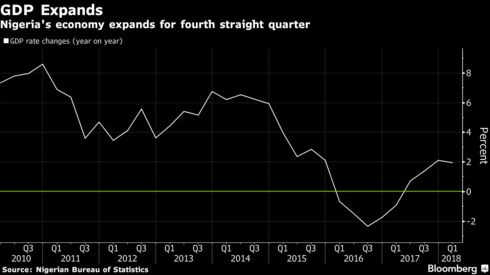 Nigeria's economy expanded for a fourth straight quarter in the first three months of the year, boosted by an increase in oil prices and output.
The National Bureau of Statistics said GDP expanded 1.95 percent in the three months through March from a year earlier.
Analysts said the growth surge shows the country's economy is gaining momentum after its 2016 contraction.
While oil accounts for only about 10 percent of GDP, it generates the bulk of government revenue for Nigeria.
Meanwhile, the IMF forecasts growth will accelerate to 2.1 percent this year from 0.8 percent in 2017.