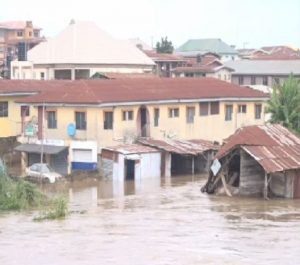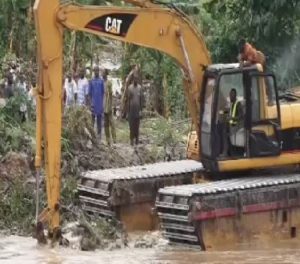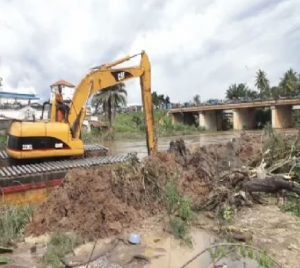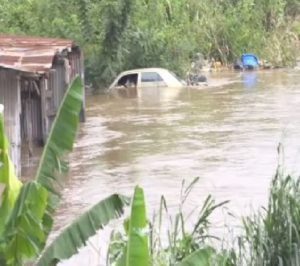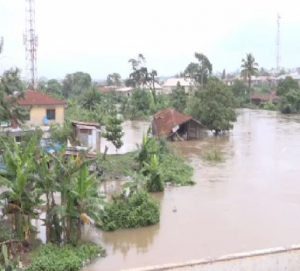 Governor of Osun state, Gboyega Oyetola has said all buildings erected on water channels in Osogbo and other major cities of Osun state will be pulled down to prevent flooding.
He stated this during his tour of the Osun River to see how far dredging had gone.
Residents of Osun state are still counting their losses and making gradual recovery from the floods that submerged parts of the state.
Hundreds fled their homes and vehicles were submerged.
Governor Gboyega Oyetola believes flooding can become a thing of the past.
Osun was not on the list of flood-prone states issued by the national meteorological agency but torrential rains forced rivers to exceed their banks in Osogbo and Obokun where no fewer than twenty hectares of farmlands were destroyed.