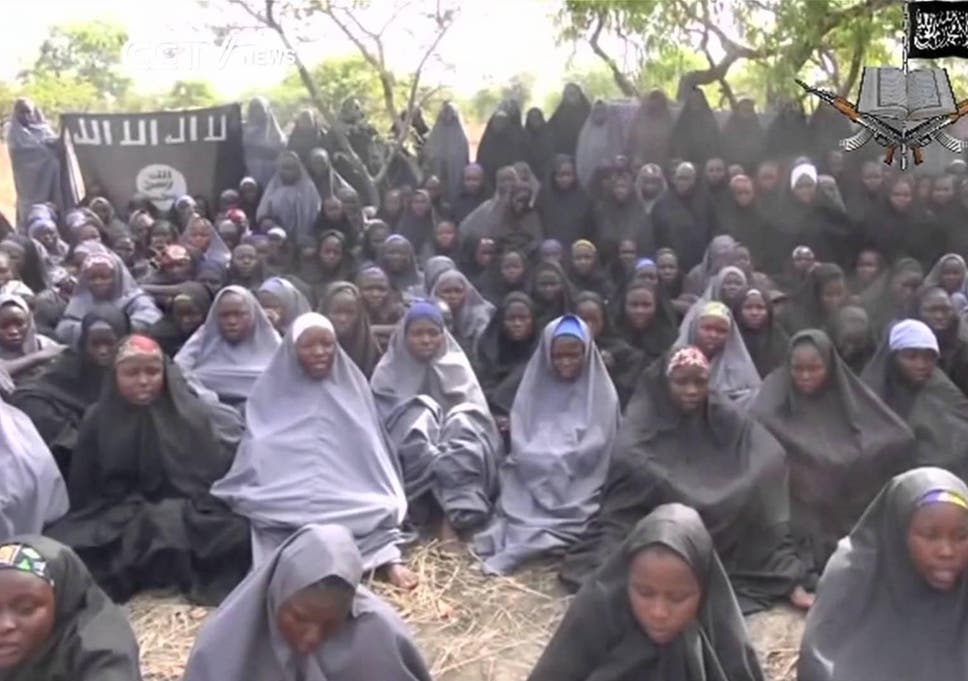 Today makes it five years since the abduction of two-hundred-and-seventy-six schoolgirls at Chibok in north-eastern Nigeria.So far a hundred and seven of the girls have been found or rescued by the Nigerian military, or freed in negotiations between the government and Boko Haram.
Supporters of the movement who held a rally in Lagos to commemorate this anniversary are calling on the federal government to do all within its reach to secure the release of the remaining girls .
According to a twenty-eighteen Amnesty International report, at least four thousand girls, boys and women have been abducted by Boko Haram since two thousand and nine, with reports that they were used as cooks, sex slaves, fighters and even carriers of suicide bombs.
Speaking on the continued detention of the schoolgirls, Adewole Sarah, a student said: "I am a girl and I know that. I am hoping that they will come back because I know they are still alive but I am not that sure but I pray that God will help people to bring them back and help the government to bring them back."
A resident of Chibok, Yahi Bwata also said: "It is something, not joyful anniversary. It's just unfortunate. It's not something that we pray for but we are not preparing to welcome another year anniversary. No, we are not preparing for that. We need our girls, this year, now. As they have finished their elections, let them go back and bring our girls."
Reacting to the inability of the government to security the release of the girls, five years after their abduction, a member of the Bring Back Our Girls movement, Yemi Adamolekun, said: "What I can do as a citizen of the Federal Republic of Nigeria, is what I am doing through BBOG (Bring Back Our Girls). Continuing to put pressure on government and remind them that even by their role as the constitution, security and welfare of the people is a primary responsibility of the government that's all I can do so I am hoping that the government with pressure and citizens speaking not just in Nigeria I mean this fifth year, we have events in Lagos, Abuja, New York so globally that that reminds them of the oath of office that they took."
Meanwhile, President Muhammadu Buhari had on Saturday in Chad at the CEN-SAD special session, reiterated his administration's commitment to ensure the release of the abducted schoolgirls and others still in captivity.