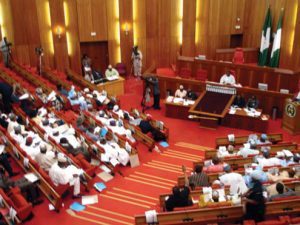 The Federal Government has welcomed the senate's endorsement and support of its earlier determined policy to spend one percent of the budget on healthcare in line with the Nigeria Health Act.
Vice President Yemi Osinbajo gave this commendation at the Nigerian Medical Association 58th Annual Delegates Meeting where he represented President Muhammadu Buhari in Abuja.
Osinbajo expressed his excitement at the policy which reflects the Buhari administration's resolve to improve healthcare.
On his part Senate President Bukola Saraki assured that once the one percent is put into Law, the legislators would ensure transparency in the use of the funds.