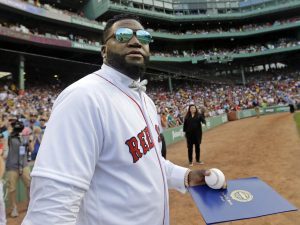 Former Boston Red Sox star David Ortiz is in stable condition and "out of danger" after undergoing surgery for a gun shot wound.
According to a media spokesman for the Dominican National Police, Mr ortiz was shot in the back by a motorcyclist who approached him directly on Sunday in the Dominican Republic.
The bullet reportedly went through his stomach.
Multiple people have been detained in connection with the shooting while one of the suspects who is believed to be involved in the shooting is being treated at a local hospital in the Dominican Republic,after he was hit and attacked by bystanders immediately after Ortiz was shot